Further events
20:00
SING FOR LIFE - 2 choirs, 2 concerts, 1 cause
Maison du peuple de Saint-Gilles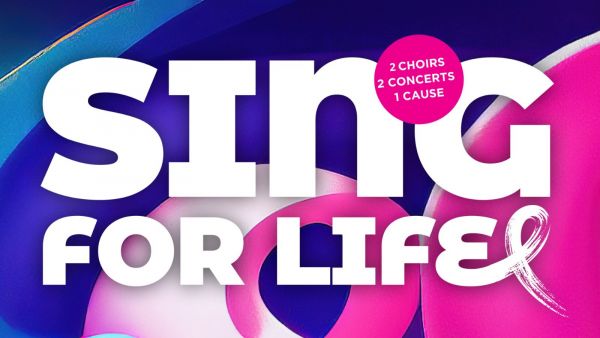 Sing For Life
About the concert:
It's the most wonderful time of the year! TAPALANOTE is back with its annual charity music event SING FOR LIFE. Powered by BGS, together with the choir dIETAKTLOSEN, TAPALANOTE will collect funds to support the work of UNIQUE EN SON GENRE.
Where?
La Maison du Peuple, 37 Parvis de Saint-Gilles, 1060 Saint-Gilles
When?
Saturday, 2 December 2023, at 16:00 and 20:00
Tickets?
You can get your tickets for 11 EUR in advance:
https://www.billetweb.fr/tapalanote-sing-for-life-2023
At the box office, the ticket will cost 13 EUR.
Proceeds from the concert will be donated to UNIQUE EN SON GENRE to support their activities in raising awareness of diversity and gender issues among young people, through readings led by drag artists. UNIQUE EN SON GENRE is supported by the Rainbow House in Liège.
About Tapalanote:
TAPALANOTE is the choir of the Brussels Gay Sports association (BGS). Being around for 17 years, we regularly entertain audiences in Brussels, Belgium and Europe with our diverse repertoire. Our music and performances reflect who we are: an LGBTQIA+ choir committed to openness and tolerance. However, TAPALANOTE is not just about singing and making music together, under the direction of our conductor Melvic Cano. By choosing our name – TAPALANOTE ("you're out of tune") – we also wanted to convey that we are here to laugh and have fun. For more info, check out our website:
http://www.bgs.org/en/activities/18/choir
About the cause:
UNIQUE EN SON GENRE is a series of readings for children and teenagers presented by drag artists in different cultural venues. It's an experience open to all, a chance to let your imagination and curiosity run wild, celebrate differences and discuss gender issues. UNIQUE EN SON GENRE is supported by the Rainbow House in Liège. Curious about this project? Find out more here:
https://www.macliege.be/unique-en-son-genre-2/