We had an absolute blast in Munich!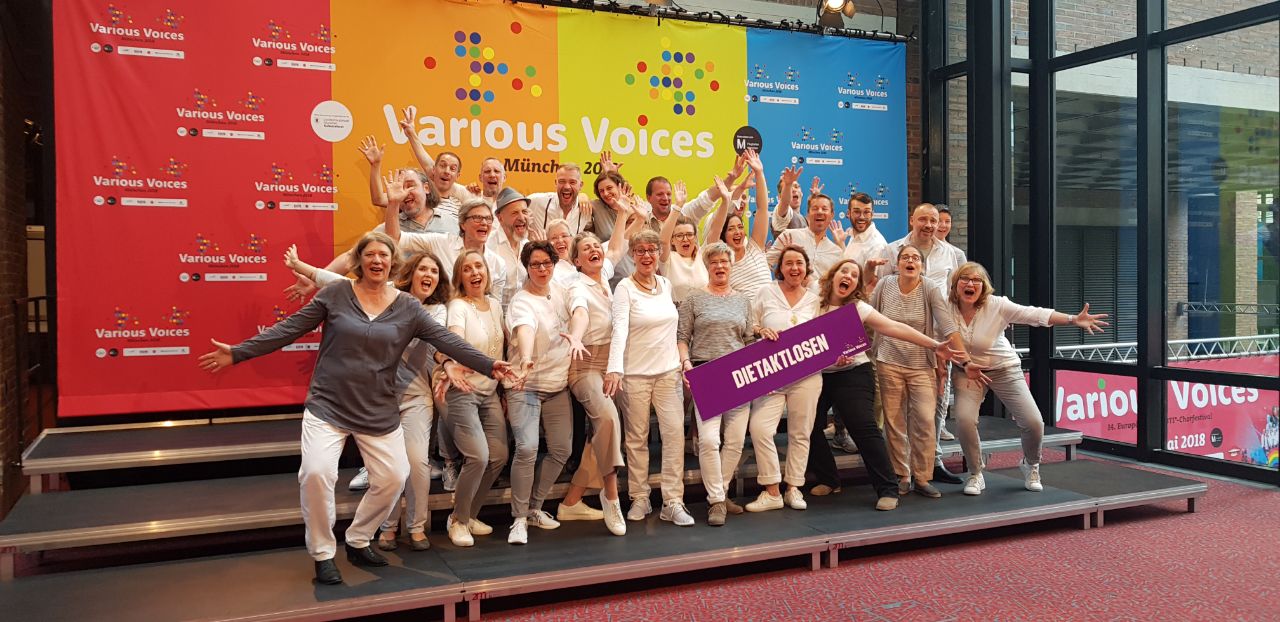 Enraptured, intoxicated and in high spirits, we returned from five days bursting with song in Munich. We were intergalactic high priests. We rocked the Gasteig, Munich's major cultural centre. We also helped out a star pianist in the trouser department, moved Bavarian tavern staff to tears, and were a source of bewilderment to several Asian tourists. We made some beautiful memories and forged contacts with some great choirs from all over Europe. And we plan to put on a joint concert with one or two of them. So, stay tuned!
Our experiment to see if lesbians, gay men and straight people could have fun singing together has now been going since 1997 – so it's probably safe to say that the experiment has been a success! dIETAKTLOSEN are led by our much-esteemed musical director, Ilka Tenne-Mathow, who demands a great deal from our choir's current 33 members. Every note must be just right – from the boldest, brashest forte to the slightest, subtlest pianissimo.
Our repertoire ranges from high-profile modern choral music, through jazz reinterpretations of traditional folk songs, to gems of pop and rock. Always acapella, always with sophisticated dynamics, and always supported by professional vocal trainers.